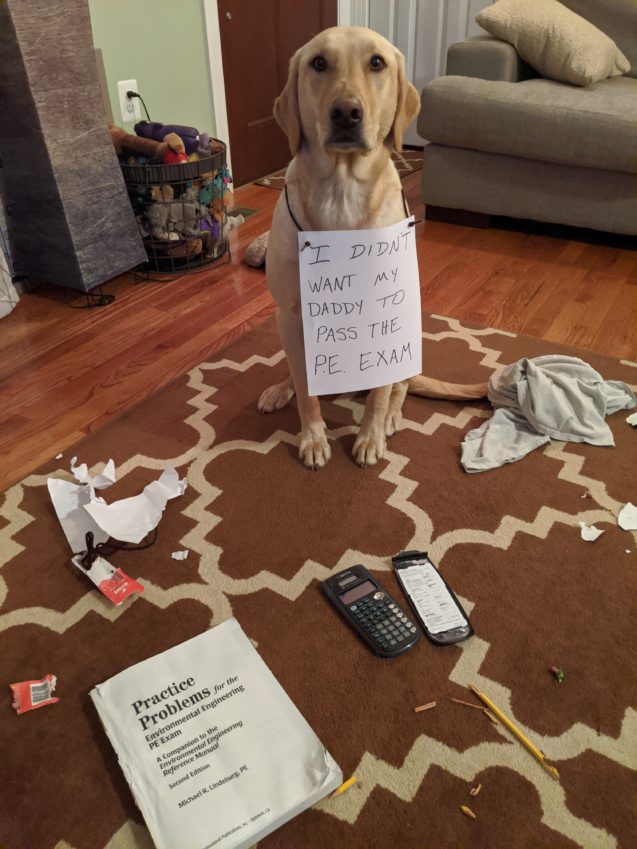 "I didn't want my daddy to pass the P.E. exam"
So my 2 yr old lab, Noah, tore up my practice exam book, calculator, and pencil so I wouldn't pass the professional engineering exam, then become a jobless bum, and have to stay home with him instead!
The post Jobless > Engineer (according to the dog) appeared first on Dogshaming.